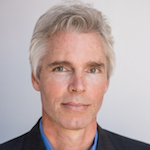 Ted Halstead was the founding Chairman and CEO of the Climate Leadership Council, the broadest climate coalition in U.S. history. Ted founded the Council in collaboration with a who's who of business, opinion and environmental leaders.
In addition to being a climate expert, Ted was an author, public speaker and policy entrepreneur. He also founded three other influential think tanks and advocacy organizations, including New America and Americans for Carbon Dividends.
A frequent public speaker and media commentator, Halstead appeared as a guest on CNN, CNBC, Bloomberg, Nightline, ABC's World News Tonight, C-SPAN and PBS. He gave a TED Talk in 2017 entitled "A Climate Solution Where All Sides Can Win" that has over 1.5 million views and has been translated into 20 languages.
Halstead published numerous articles and two books, including The Radical Center: The Future of American Politics (co-authored with Michael Lind). His articles appeared in The New York Times, The Wall Street Journal, The Washington Post, Financial Times, Fortune, The Atlantic, National Review, and Harvard Business Review.
Halstead graduated Phi Beta Kappa from Dartmouth College, and received his Master's degree from Harvard's Kennedy School of Government, where he was a Montgomery Fellow. He was selected as a Young Global Leader by the World Economic Forum in Switzerland.