Founding Member Statements
Click the logos and names to jump to each statement.
Corporate Founding Members
Energy Founding Members
NGO Founding Members
Distinguished Co-Authors of Carbon Dividends Plan
Ben Bernanke
Ray Dalio
Stephen Hawking
Ernest Moniz
Paul Polman
Klaus Schwab
Janet Yellen

"Addressing the risks of climate change and building a more resilient and sustainable future is core to AECOM's mission as one of the world's largest infrastructure services firms. We believe that the market-based approach proposed by the Climate Leadership Council provides the best chance to build a coalition of leaders across the political spectrum and show that we can protect the environment and the economy at the same time. AECOM is pleased to join the other top corporate and NGO leaders in support of this proposal." –
Michael S. Burke, Chairman and CEO

"A consensus is emerging that a reduction in emissions to almost zero by 2050 is not only ecologically desirable but also achievable. A rapid but socially balanced transition requires unprecedented coordination and decisive action by public authorities, businesses and financial institutions. A well-designed carbon price is one of the key instruments to facilitate the transition to a zero-emissions economy. Allianz is therefore pleased to support the bipartisan plan developed by the Climate Leadership Council." –
Oliver Bäte, Chairman and CEO
"Addressing climate change is an economic issue as well as an environmental one. At AT&T we are making significant investments in renewable energy, reducing our greenhouse gas emissions, and working with our customers to reduce their emissions by using the power of our technology. We are proud to be part of the conversation around a market-based framework that could deliver consistency and clarity." –
Randall L. Stephenson, Chairman and Chief Executive Officer, AT&T Inc.
"The world's carbon budget is finite and running out fast. We need a rapid transition to net zero and a real price on carbon can help by incentivizing all of us, including BP, to make lower carbon choices. We are committed to actively advocating for well-designed climate policies, including carbon pricing, and are grateful for CLC's efforts to try to make them a reality in the US." — Bernard Looney, Chief Executive Officer
Company Statement: BP's strategic framework is rooted in society's need to use more affordable energy while reducing carbon emissions. We are expanding our gas portfolio and providing fuels and lubricants that help make vehicles more efficient and lessen their carbon impact. We operate significant renewable energy businesses and are investing in dynamic, low carbon enterprises through our venturing arm. Our operating management system helps our businesses around the world to manage the potential environmental and social impacts of projects and operations. We support carbon pricing as the most comprehensive and efficient way to drive the low carbon transition. BP is a member of the World Bank GHG Flaring Partnership, the Climate and Clean Air Coalition, the Carbon Pricing Leadership Coalition and the World Bank Zero Routine Flaring by 2030 Initiative, the World Business Council on Sustainable Development and the UN Global Compact. Our chief executive chairs the Oil and Gas Climate Initiative, which brings together ten of the world's largest oil and gas producers to collaborate on action to reduce greenhouse gas emissions.
"Calpine's core principles include support for competition and environmental stewardship. Placing an economy-wide price on carbon will spur competitive markets to produce the most cost effective and environmentally responsible solutions. The Bipartisan Climate Roadmap released today aligns with Calpine's core principles and we are proud to endorse the plan." –
Thad Hill, President and CEO
"ConocoPhillips is pleased to be a founding member of the Climate Leadership Council. We support the development of a carbon dividends plan that is based on the four key pillars of a gradually increasing carbon fee, carbon dividends for all Americans, border carbon adjustments and regulatory simplification. These pillars align with our company's view that a well-designed price on carbon is the most effective way to reduce greenhouse gas emissions across the economy." –
Ryan Lance, Chairman and CEO
"As the nation's largest producer of emissions-free energy, we have long supported action on climate change because we firmly believe it is essential to protect the well-being of our customers and all Americans. A carbon dividends policy that returns proceeds to consumers will unleash innovation and investment in new and existing technologies and put us on course to reduce emissions in the fastest and most economical way possible, while also protecting American jobs and the security of our energy supply." –
Chris Crane, President & CEO
"ExxonMobil believes the goal of a carbon policy should be to reduce emissions at the lowest cost to society. We established principles almost a decade ago to guide our analysis of policies proposed by governments around the world. These principles led us to support the Paris agreement as an effective framework for international action. And they led us in 2009 to conclude that a revenue-neutral carbon tax was a viable option for policy makers to consider. We have been encouraged by the proposal put forth by the Climate Leadership Council as it aligns closely with our longstanding principles. We are pleased to support the Climate Leadership Council as a Founding Member and work constructively to support their policy development process." –
Darren W. Woods, Chairman & CEO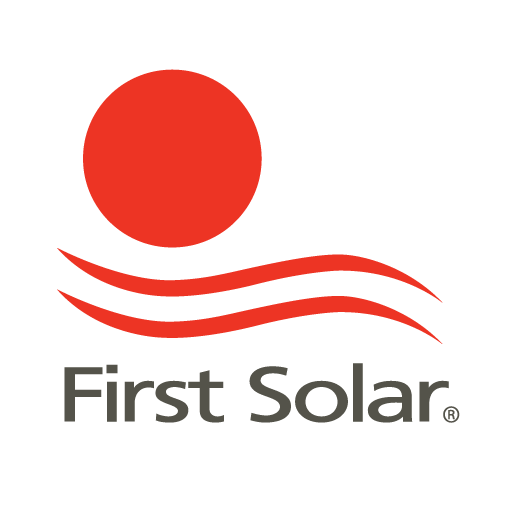 "In placing economic policy and innovation at the heart of the solution, the Bipartisan Climate Roadmap defines a substantive path towards decarbonizing growth and prosperity, while addressing the most urgent challenge of our times, climate change. As America's solar company and a Founding Member of the Climate Leadership Council, First Solar fully endorses this effort." —
Mark Widmar, CEO
Company Statement: As America's solar company, First Solar's support for the Climate Leadership Council and the Bipartisan Climate Roadmap reflects its own emphasis on an economically and environmentally sustainable path to homegrown innovation and prosperity. Mitigating climate change and driving growth and prosperity are not mutually exclusive activities. A carbon dividend policy that effectively bridges the efforts to address climate change with innovation and economic growth is both pragmatic and sustainable.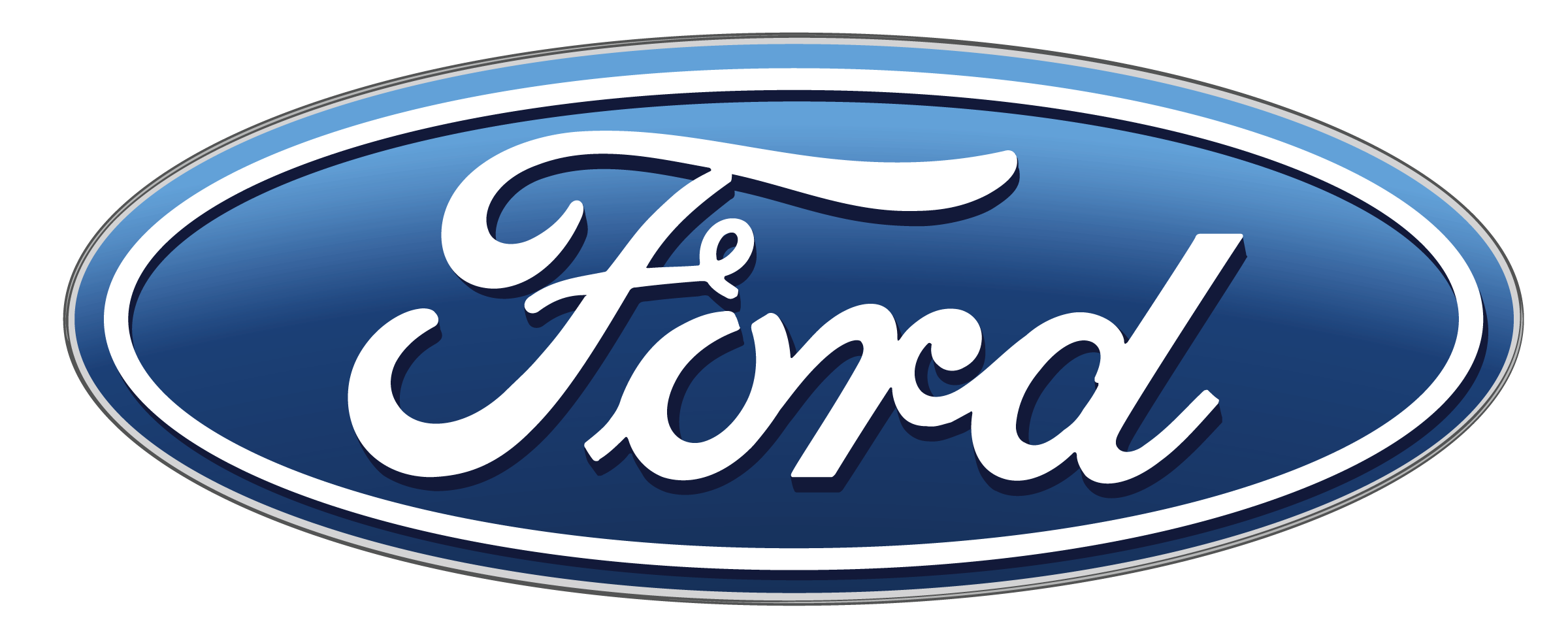 "Ford was founded on the belief that doing right by our customers and our business was the same as doing right by our planet. Making great American-built vehicles, protecting the environment and maintaining a strong business are woven into the fabric of Ford's identity. The Climate Leadership Council supports our longstanding priorities by proposing a bipartisan, market-wide approach combating climate change." –
Jim Hackett, President and CEO, Ford Motor Company
"General Motors believes in an all electric, zero emissions future. We believe that climate change is real and that lowering emissions is both a social imperative and an economic opportunity. The Bipartisan Climate Roadmap shows how businesses, NGOs and thought leaders can work together to advance real solutions." – Mary T. Barra, Chair and CEO
Company Statement: General Motors continues to be committed to better fuel economy for our customers and a better environment for everyone. We acknowledged long ago that climate change is real and that lowering emissions is both a social imperative and an economic opportunity. Nothing showcases our commitment more than our leadership in electric vehicles and the Chevrolet Bolt EV – the first EV for everyone with 238 miles of range on a single charge and a net price of less than $30,000. That's innovation that builds jobs and customers for life. Furthermore, GM has pledged to meet 100 percent of the electricity needs of our global operations with renewable energy – such as wind, sun and landfill gas – by 2050.

"All industries and governments need to be doing more to solve climate change. The Bipartisan Climate Roadmap creates the right economic incentives and lets the market work to provide the most realistic path toward cutting U.S. emissions in half by 2035. It's a win for the environment, for business and for our communities." – Ginni Rometty, Chairman, President and CEO
"At Johnson & Johnson, we believe human health and environmental health are inextricably linked and that environmental stewardship is an important responsibility for all companies. We have a longstanding commitment to the health of our environment, including reducing our carbon footprint. We are excited to be a founding member of the Climate Leadership Council as another step towards a low carbon economy, cleaner air and better health for all people." – Alex Gorsky, Chairman, Board of Directors & Chief Executive Officer
Company Statement: At Johnson & Johnson, we aspire to change the trajectory of human health. We believe that to do so, in addition to the innovative healthcare solutions we deliver, we must also care for the planet like our health depends on it, because it does. This belief is why we have had a longstanding commitment to the health of our environment. We also believe that environmental stewardship is an imperative for running a business responsibly. We have been setting public goals to improve the environmental performance of our business for decades including goals to reduce our carbon emissions and increase our use of renewable energy. Our latest set of goals, our Health for Humanity 2020 Goals, include a science based target to reduce our carbon emissions by 20 percent and increase our renewable energy usage to 35 percent globally – a goal we increased after we signed a Power Purchase Agreement in 2016 that enabled us to achieve our original 2020 target of 20 percent several years ahead of schedule. As the world's largest, most broadly based healthcare company, we realize the health of our environment is a big job, bigger than any one company or organization and will require collaboration at scale to fully realize a healthy future for generations to come. We have and will continue to join global coalitions and governments around the world to promote low carbon solutions and actions that mitigate environmental impact and advance public health. We have also supported national policy mechanisms to reduce carbon emissions for many years. And today, we are excited to be a founding member of the Climate Leadership Council to support the development of a carbon dividend and take another step forward toward a low carbon economy, cleaner air and better health for all people.

"We've joined the Climate Leadership Council because the Roadmap outlines a common-sense policy framework to address climate change that will generate significant emission reductions, promote innovation and protect Americans from rising costs. We look forward to working with partners in the business and environmental community to advance smart, effective policy to tackle this critical challenge." – Jamie Dimon, Chairman and CEO

"MetLife has a long history of working to improve the environment, which we demonstrate in a variety of ways including our greenhouse-gas reduction targets and our status as the first U.S.-based insurer to commit to carbon neutrality. We are proud to be a founding member of the Climate Leadership Council and believe the framework they have set forth can help avoid the worst potential effects of climate change." –
Steven A. Kandarian, Chairman of the Board, President & Chief Executive Officer

Company Statement: At Microsoft, we believe that climate change is an urgent national problem that demands a global response. Since 2009, Microsoft has made and met a series of commitments to reduce the company's carbon footprint, including imposing an internal carbon tax across our business and a goal to reduce our operational carbon emissions by 75 percent by 2030. We believe it's time for a serious national discussion on carbon pricing to drive greater action across all sectors, and the inclusive, bipartisan and cross-industry coalition approach of CLC offers one path forward towards that goal. While we do not endorse all the existing elements of the current draft plan, by joining we have a seat at the table to help shape an effective final proposal.
"At P&G, we are committed to doing our part to help reduce the negative effects of climate change. The framework announced today by the Climate Leadership Council offers a path that will help take constructive steps towards addressing climate change and provide transparency and predictability for business." – David S. Taylor, Chairman, President and CEO
Company Statement: A key focus of P&G's Environmental Sustainability efforts has been our commitment to do our part to help address climate change. We have efforts underway to reduce the greenhouse gas (GHG) emissions through greater energy efficiency and renewable energy use at our manufacturing sites. We also help consumers reduce their environmental footprint with innovations such as cold water washing that can cut greenhouse gas emissions and reduce energy costs. These efforts are equally good for business in that we save more than $500 million from energy efficiency alone and good for consumers in that they get great cleaning in cold water and save money on energy bills. Many of our consumers, employees and partners care deeply about the environment, and we believe we can make a meaningful difference through sound environmental stewardship of our business practices and operations. While climate change is a global issue bigger than any one company, P&G is committed to collaborating with NGOs, governments, and companies to help advance solutions that are good for the environment, society, and our economy. Environmental Sustainability is part of P&G's broader Citizenship framework that also includes Ethics & Corporate Responsibility, Community Impact, Diversity & Inclusion, and Gender Equality.
"Climate change is one of the most important issues of our time and requires immediate, coordinated action. PepsiCo has a science-based goal to reduce absolute greenhouse gas emissions across our value chain by at least 20% by 2030, and we will continue to deliver on this goal. Industry action must be supported by climate policy that creates clear price signals and incentives to accelerate clean technology and needed innovation. Carbon pricing is an effective measure to curb emissions and put America on the right path to combatting climate change." – Indra K. Nooyi, Chairman & CEO
Company Statement: Climate change requires immediate action across all sectors. PepsiCo's longstanding commitment to address greenhouse gas (GHG) emissions has already increased our food and beverage company's efficiency and reduced expenses. For example, we created one the largest commercial fleets of electric vehicle trucks in the country and improved our legacy operational energy efficiency by 18% since 2006, resulting in estimated energy cost savings of more than $96 million. We have now set a goal to reduce absolute greenhouse gas (GHG) emissions across our value chain by at least 20% by 2030. This has been recognized by leading nongovernmental organizations as a science-based target. Not only is combating climate change the right thing to do, it will also reduce operating costs, mitigate risk and unlock new opportunities for growth. We will work to achieve this goal by:
Increasing our energy efficiency and transitioning to renewables in our manufacturing operations where feasible;
Working with our suppliers to reduce their GHG impacts;
Exploring less GHG-intensive packaging materials; and
Helping our direct farmers reduce GHG emissions in the field through global programs such as our Sustainable Farming Initiative.
For more information visit pepsico.com/Purpose.
"Companies, governments and regulators will all have to work together to address climate change. Setting a price on carbon and promoting low carbon technology are vitally important steps as we address the long-term impacts of climate change." – Ana Patricia Botín, Executive Chairman
Company Statement: Banco Santander's purpose is to help people and businesses prosper. A lower carbon economy is essential for this goal and will require market-based solutions and engagement from all stakeholders. Banco Santander is committed to being an active and responsible leader in this transition to a low carbon economy.
"Connected devices, big data, analytics, and digital services are driving new ways of doing business across all markets. As companies push toward digital transformation, they can realize quantifiable energy savings and cut carbon emissions, while increasing operational productivity. If businesses, countries and cities adopt these smart and connected technologies, we can achieve the needed efficiency gains to win our climate change fight. There are no borders to carbon. It is our corporate duty to fight climate change trigged by carbon emissions. This means cutting our emissions 50 percent by 2050, by being three times more energy efficient — and digitization will help us achieve this goal. We must act now for a better future. " – Jean-Pascal Tricoire, Chairman and CEO
Company Statement: Schneider Electric is the global specialist in energy management and automation. With revenues of $26 billion US dollars (25 billion euros) in FY2016, our 144,000+ employees serve customers in over 100 countries, helping them to manage their energy and process in ways that are safe, reliable, efficient and sustainable. From the simplest of switches to complex operational systems, our technology, software and services improve the way our customers manage and automate their operations. Our connected technologies reshape industries, transform cities and enrich lives. At Schneider Electric, we call this Life Is On.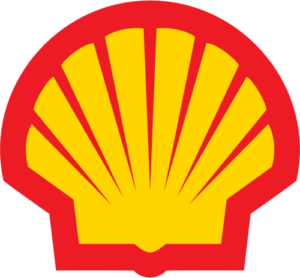 "Shell has long called for a robust and transparent price on CO2 emissions. Designed well, a price mechanism would accelerate the transition to cleaner energy and drive innovation – allowing society to meet the climate challenge without sacrificing economic growth or quality of life. It's an approach that is consistent with our stated purpose of creating more and cleaner energy and complements Shell's focus on natural gas, our leadership on CCS and our work to improve the efficiency of our operations." – Ben van Beurden, Chief Executive Officer
Company Statement: A key role for society – and for Shell – is to find ways to provide much more energy with less carbon dioxide. We believe that the transition to low-carbon solutions is best underpinned by meaningful government-led carbon "pricing" mechanisms. Our natural gas businesses help reduce emissions from electricity, by replacing coal, and we have an interest in a wind business with more than 800MW of capacity. We have also invested heavily in the lowest-carbon biofuel and we continue to explore second-generation biofuels options. Our New Energies business explores investment opportunities in energy solutions that combine wind and solar power with gas, for example, and new ways to connect customers to energy. We are also committed to reducing our emissions intensity and continuing efforts to improve the energy efficiency of our operations. We believe the world will need to find ways to deploy carbon capture and storage (CCS) to achieve its ambition to tackle climate change. Working with our joint venture partners, our Quest CCS project in Canada has captured and safely stored two million tonnes.
"At Total, we actively advocate for carbon pricing, an essential tool to support the energy transition. But carbon must be priced fairly since consumers may lack the means to change their behavior and view a carbon price as unfair. For this reason, we support the proposal of the Climate Leadership Council to establish a carbon dividend, which creates an incentive for consumers while redistributing resources to those with the lowest incomes." – Patrick Pouyanné, Chairman and CEO
Company Statement: As a key player in the energy sector, reliant on long term investment cycles, we, at Total, deeply understand the critical importance of a strategy focused on long-term and sustainable growth. Today, and in the coming decades, the energy sector faces dual challenges: providing more affordable & reliable energy to the world's growing population, while addressing the climate issue through clean energy. We have decided to integrate Climate into our strategy which means we are already taking a number of actions to help limit emissions, such as growing the share of gas in our production, making energy efficiency improvements in our operations and products, investing in low carbon businesses such as renewable energy and energy storage. We believe that a price on carbon should be a key element to enhance these actions: it encourages the most efficient ways of reducing emissions widely, including greater energy efficiency, the use of natural gas in place of coal, increased investment in renewable energy, smart buildings and grids, off-grid access to energy, cleaner cars and new mobility business models and behaviors. Joining the Climate Leadership Council as a founding member is so fully consistent with our ambition to become the responsible energy major.
"Unilever strongly supports government efforts to set a price on carbon. Pricing carbon is a key market enabler of an accelerated transition to a clean, efficient and low carbon economy. The Climate Leadership Council's approach to establishing a carbon price in the US has support from people across the political spectrum and the potential to bring together policy makers to engage in a bipartisan solution." – Paul Polman, Chief Executive Officer
Company Statement: Unilever is addressing climate change across our business. In our supply chain, we have committed to achieving zero net deforestation associated with four commodities – palm oil, soy, paper and board, and beef – no later than 2020. We have extended this commitment to our tea businesses and supply chains. With our products and packaging, we are reducing the impact of consumer use through better design and innovation. And in our own manufacturing operations, we have set the ambitious goal of being Carbon Positive by 2030. Globally, we will:
Source 100% of our total energy across our operations from renewable sources by 2030
Source all our electricity purchased from the grid from renewable sources by 2020
Eliminate coal from our energy mix by 2020
And in order to achieve our target of carbon positive by 2030, we intend to directly support the generation of more renewable energy than we consume and make the surplus available to the markets and communities in which we operate.
"This country is overdue for a market-based climate solution that will work – one that will make a real impact on carbon emissions without singling out industries or hurting the wallets of everyday Americans. Vistra has been a long-time supporter of competitive markets. A consistently applied, nationwide carbon fee and dividend approach will compel companies to make strategic choices about their operations, incentivize investments in new technologies, uphold the integrity of the markets in which we operate, and give money back to the American people." – Curt Morgan, President and CEO
"Today, Conservation International is proud to become a Founding Member of the Climate Leadership Council. The Climate Leadership Council has put together a wide-ranging coalition from the business and NGO communities to distinguished thought leaders in support of a carbon dividend plan that puts a price on carbon. This market-based approach benefits the environment by encouraging the reduction of carbon emissions and benefits the American people by providing them with a carbon dividend. Climate change poses real threats to nature and the vital services it provides to people such as food and fresh water. Conservation International welcomes innovative ideas that can lead to the reduction of carbon emissions and the mitigation of the impacts of a changing climate while protecting the American economy." – Peter Seligmann, Chairman and CEO
NGO Statement: Founded in 1987, Conservation International (CI) is a global leader in conservation science, policy, finance, and field demonstration. Throughout CI's 30 years, the organization has helped support 1,200 protected areas across 77 countries, safeguarding more than 601 million hectares of land and sea. CI currently works in 30 countries worldwide. The organization's program activities are undertaken in partnership with local communities, governments, NGOs, research institutions, universities, and businesses. Through its climate strategy, CI is working to ensure that nature-based solutions help mitigate carbon emissions and enable communities to adapt to a changing climate.

"It's well past time for the U.S. Congress to stop dithering on climate action and get down to business. The roadmap offers a path to meaningful emission reductions in the United States, and importantly has the support of a broad spectrum of stakeholders, from CEOs of Fortune 500 companies to Nobel Prize winning economists, who recognize that bold climate action is critical to achieve and sustain economic prosperity in the 21st Century. A carbon fee and the revenue it creates are a win-win for America's economy and climate. Strong climate action will create millions of clean energy jobs, give American households a much-needed boost, and position the US as a serious player on the international stage. This roadmap provides a solid foundation for members of Congress looking to develop ambitious, bipartisan climate legislation." – Andrew Steer, President and CEO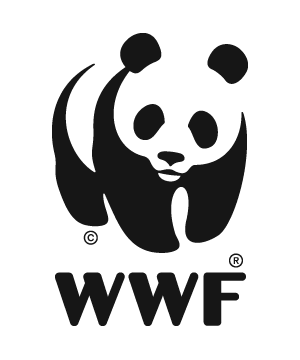 "A nationwide price on carbon with smart complementary policies can unleash innovation at the scale required to meet the climate challenge. Bridging the political divide currently blocking federal climate action requires engagement by diverse partners from every sector of our society, working together to bring forward fresh ideas and new momentum. WWF looks forward to joining this important conversation." –
Carter Roberts, President and CEO
Steven Chu
"The risks of climate change are real, and we need policies that will decrease carbon emissions at the lowest possible cost. A revenue-neutral carbon tax based on the 4 pillars of the Climate Leadership Council minimizes regulatory complexity, and provide investment certainty. It will unleash American scientific ingenuity, innovation, and market investments that are needed to protect our environment."
Martin Feldstein
"A revenue neutral carbon tax would allow the United States to show how carbon emissions can be reduced without the detailed regulations that have been imposed. A true market-based solution. By returning the revenue directly to citizens, most Americans will receive more in the form of a cash carbon dividend than they pay indirectly in the form of carbon taxes. So they are net financial winners. It is a good idea. It is an idea that would work. And it's an idea that should be politically supported."
Christiana Figueres
"We will never solve our climate problem unless environmentalists work together with Big Business and Big Oil. That is why the Climate Leadership Council's coalition is so unique, and why the release of its Bipartisan Climate Roadmap is such an important step forward."
Ted Halstead
"The Council's carbon dividends plan can bridge partisan divides, strengthen our economy and protect our shared environment, while making 223 million Americans financially better off. We could not be more pleased to welcome such a distinguished and diverse group of Founding Members to help us develop this consensus climate solution based on carbon dividends."
N. Gregory Mankiw
"There are few panaceas in life, but the closest thing I know to a panacea in the climate change debate is putting a price on carbon and rebating the revenue to citizens."
Thomas Stephenson
"Secretary Shultz and I have been working for a number of years on a conservative, market- based approach to dealing with the risks of climate change. We believe the revenue neutral carbon tax advocated in our paper would accomplish this objective in a very constructive fashion. I am looking forward to working with the Climate Leadership Council and the other Founding Members on this initiative."
Lawrence Summers
"The carbon dividends approach can strengthen the US economy in ways highly valued by both the left and right, while spurring global efforts to address climate change. Adopting a carbon dividend approach would pay huge dividends for the global climate, the US economy and US leadership in the world."
Ratan Tata
"The Climate Leadership Council's plan for a carbon tax whose revenue is rebated to all citizens combines a powerful market incentive for emissions reductions and increased innovation with a basic commitment to fairness. It has much potential not only in the United States and Europe, but also in India. That is why I am pleased to join as a Founding Member of the Council."
Rob Walton
"As a co-author of The Conservative Case for Carbon Dividends, I am pleased to join the Climate Leadership Council as a Founding Member. Addressing the risks to our economy and national security from the changing climate is vital to the strength of our nation. The carbon dividends plan is a market-based approach that would result in reduced emissions, and the revenue generated would be returned to the American people. I look forward to working with the Council and the distinguished Founding Members to advance this proposal."
Christine Todd Whitman
"It's a privilege to be part of this effort to provide a sensible, balanced way to address a very real problem facing our nation and the world."