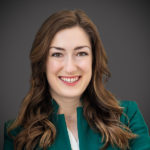 As senior director of communications and public affairs, Kate Waller supports the Climate Leadership Council's efforts related to media, events, stakeholder outreach, and strategic communications.
Prior to joining the Council, Ms. Waller was a director of public affairs at Forbes Tate Partners and a communications manager focused on corporate partnerships at the National Council for Mental Wellbeing. In these roles, she worked with Fortune 500 companies, coalitions, nonprofits, and trade associations on advocacy and engagement campaigns across a range of issues, including climate.
Ms. Waller holds a master's degree in media and strategic communication from George Washington University and bachelor's degrees in political science and French from the University of South Carolina.