About the Climate Leadership Council

Despite mounting risks from climate change and growing international calls for action, leading nations have yet to settle on a winning or coherent strategy capable of reducing greenhouse gas emissions at the necessary scale or speed. Economists agree that taxing carbon is the most effective means to lower emissions, but advocates lack a successful policy and political formula to advance carbon taxes.
The best solution is to return the income from a nation's carbon taxes directly to its citizens through dividends. This would simultaneously discourage carbon emissions, reward good behavior, and build popular support for a gradually increasing carbon tax. As detailed in our materials, a carbon dividends plan is the most effective, popular and equitable way to reduce emissions, and is uniquely suited to our current political moment.
The Climate Leadership Council is an international research and advocacy organization whose mission is to convene global opinion leaders around new climate solutions based on carbon dividends, adapted to each of the largest greenhouse gas emitting regions. Currently active in Washington and London, the Council will expand to Berlin, Beijing and New Delhi next.
Founder & CEO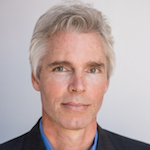 Ted Halstead is a policy entrepreneur, climate expert and author, who has founded three leading public policy institutes. His latest is the Climate Leadership Council, where he serves as founder, President and CEO. Its mission is to convene global opinion leaders around the most cost-effective, popular and equitable climate solutions.
Previously, Halstead founded New America, a centrist public policy institute that has become one of the largest and most influential think tanks in Washington, DC. He served as founding President and CEO of New America from 1999 to 2007, and continues to serve on its Board of Directors.
At the age of 25, Halstead founded and directed Redefining Progress, an environmental economics think tank that organized the 1997 Economists' Statement on Climate Change. It includes 18 Nobel laureates as signatories, and remains the largest public statement in the history of the economics profession.
He is co-author with Michael Lind of The Radical Center: The Future of American Politics (Doubleday, 2001), and editor of The Real State of the Union (Basic Books, 2004). He was selected as a Young Global Leader by the World Economic Forum in Switzerland.
Mr. Halstead is a frequent public speaker and media commentator, having appeared as a guest on Nightline, ABC's World News Tonight, CNN, CNBC, C-SPAN and PBS. His articles have appeared in the New York Times, the Washington Post, the Financial Times, Fortune, the Atlantic, National Review, Los Angeles Times and the Harvard Business Review.
Halstead graduated Phi Beta Kappa from Dartmouth College, and received his Master's degree from Harvard's Kennedy School of Government, where he was a Montgomery Fellow.