The Center for Climate and Trade hosted its first in-person event last week, and if we had to pick one takeaway from the discussion it's this: the Biden administration wants to pursue an ambitious and proactive approach to leveraging trade relationships in order to speed decarbonization.
Last year, the administration injected specific climate goals into trade negotiations for the first time, announcing it would work on a deal with the European Union to promote trade in low-carbon steel and aluminum. We should expect more of these types of agreements.
"The U.S. is committed to a high-ambition outcome in these discussions that can serve as a model for other similar arrangements," Greta Peisch, general counsel for the Office of the U.S. Trade Representative, said of the proposed deal. "We must be willing to expand from the EU to other like-minded countries to incentivize the trade in low-carbon intensity steel and aluminum on a global basis."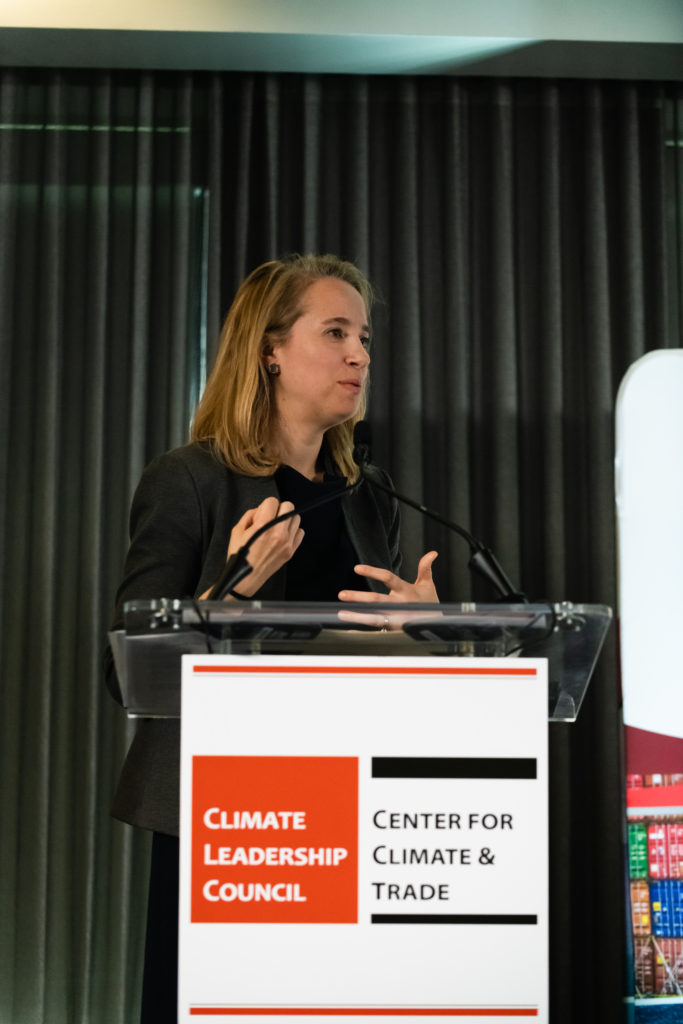 Greta Peisch, The Case for Climate and Trade in Washington, D.C., May 10, 2022
Policymakers around the world are simultaneously exploring ways to merge climate and trade to speed decarbonization. This shift reflects the growing recognition of so-called embodied emissions, which are released during the production of goods made in one country but consumed in another. Major economies are also turning to climate and trade tools to bolster their domestic industries and workers, thereby broadening support for ambitious climate action.
Last Tuesday's event kicked off with a discussion with Rep. Scott Peters (D-CA), who emphasized the need for climate policy to be bipartisan. Former U.S. Trade Representative Charlene Barshefsky; Jennifer Hillman, who served as a member of the World Trade Organization's Appellate Body; and Nigel Purvis, a former deputy assistant secretary of state for oceans, environment, and science, participated in a panel on the opportunities for U.S. leadership in combining climate and trade.
Greg Bertelsen and Rep. Scott Peters, The Case for Climate and Trade in Washington, D.C., May 10, 2022
In her remarks, Ms. Peisch underscored the competitive advantage that the U.S. can reap from well-designed climate and trade policy. The U.S., across sectors, enjoys a carbon-efficiency advantage over most of its key trading partners. In the context of our renegotiated trade deal with Mexico and Canada, "putting the environment–and climate change in particular–front-and-center is also good for U.S. competitiveness," she said.
As countries navigate this new policy terrain, there are questions about how the WTO will respond. Ms. Peisch emphasized the need for the WTO to make room for these new tools. "The WTO should not be seen as an impediment to environmental policies, but rather as a forum for economies to have discussions of the trade implications of those policies and to try to work through the challenges that can arise," she said.
That sentiment was echoed by Ms. Hillman. The WTO isn't likely to stand in the way of trade measures "genuinely aimed at reducing greenhouse gas emissions," she argued. Her advice for policymakers: "Be bold and do not fear the WTO."
---