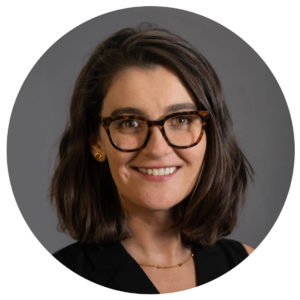 Catrina Rorke is senior vice president for policy and research at the Climate Leadership Council and executive director of the Center for Climate and Trade. In her role at the Council, she develops the details of the Baker-Shultz Carbon Dividends proposal, manages the Council's research program, and supports its advocacy and outreach activities.
Prior to joining the Council, Ms. Rorke founded the energy and environment program at the R Street Institute, a free-market and limited government public policy organization where she served as director of energy policy and senior fellow. She also founded the energy program at the center-right American Action Forum, an economic, domestic, and fiscal policy think tank. As a legislative assistant to former U.S. Rep. Bob Inglis of South Carolina, Ms. Rorke helped develop the first Republican-sponsored carbon tax bill. She began her career as a presidential management fellow with the National Oceanic and Atmospheric Association.
Ms. Rorke has been recognized for her leadership in energy and climate policy by E&E News, The Hill, National Journal, and Grist, and her work has been published in national, local, and trade media. She supports center-right policy work by serving as a board member and advisor to several policy-focused organizations.