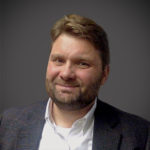 In his role as vice president of policy and research, Matt Porterfield works to advance the research agenda and products developed by the Climate Leadership Council. With more than 25 years experience in international economic law, particularly with respect to trade rules and environmental policy, Porterfield brings a special focus to the Council and its Center for Climate and Trade.
Prior to joining the Council, he was the deputy director of the Harrison Institute for Public Law at the Georgetown University Law Center, where he continues to serve as an adjunct professor. He has published a number of influential works that have advanced our understanding of international trade rules and their application to environmental issues, including on WTO-compliant border adjustments and U.S. upstream greenhouse gas taxes.
Mr. Porterfield received an LL.M. from Georgetown University, a J.D. from Vermont Law School, and a B.A. in English from University of Vermont.