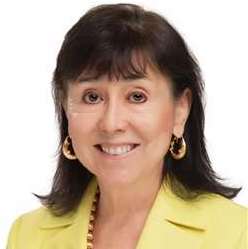 Pam Giblin spent 24 years as partner at Baker Botts, L.L.P, where she provided strategic counsel on a broad array of environmental issues, particularly in the areas of air quality and climate. With her deep historical knowledge of the Clean Air Act, Ms. Giblin has repeatedly supported multi-stakeholder advocacy efforts to achieve a number of challenging public policy objectives.
Ms. Giblin has served as past president of the American College of Environmental Lawyers, and on the Clean Air Act Advisory Committee, a senior-level policy committee established by Congress to advise EPA on issues related to implementing the Clean Air Act. She currently serves on the board of directors of the Environmental Law Institute.
Early in her career, Ms. Giblin served as general counsel of the Texas Air Control Board. She is a frequent speaker at seminars and conferences on environmental law issues, and she is the first woman to receive the distinguished lawyer award from the Travis County Bar Association. Ms. Giblin received her bachelor's degree from the University of Texas, and her J.D. from the University of Texas School of Law.