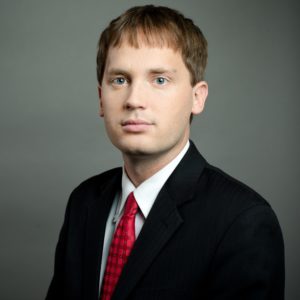 Scott Nystrom is the director, policy and research for the Climate Leadership Council. In this capacity, he provides oversight and guidance to research initiatives and policy development across all major focus areas of the organization. He leads the Council's quantitative modeling of economic impacts, energy markets, international trade, and fiscal policy.
Mr. Nystrom comes to the Council after a five-year software career and seven-year consulting career. In these roles, Mr. Nystrom conducted studies related to climate policy, demographics, economic development, the energy sector, fiscal policy, healthcare policy, international trade, labor relations, scope emissions, and transportation.
Prior to the Council, Mr. Nystrom worked for FTI Consulting. He was the co-lead and lead economist of its impacts and policy analysis practice. Prior to FTI Consulting, Mr. Nystrom worked for Regional Economic Models, Inc. ("REMI"). He holds a B.A. in History, B.S. in Economics, and M.A. in Economic History from Iowa State University in Ames, Iowa.