---
Discussion on BCA Policy Design (Virtual)
---
Wednesday, February 8, 2023
9:15 – 11:00am ET
The past two years have seen rapid development of climate and trade policy, including the EU CBAM, the Coons-Peters FAIR Act, the Global Arrangement on Sustainable Steel and Aluminum (GASSA), and the G7's Climate Club. More approaches are likely to proliferate from this Congress, the administration, and international partners.
On February 8 from 9:15 – 11:00am ET, the Climate Leadership Council's Center for Climate and Trade will begin a new series of in-depth discussions on design principles for border carbon adjustment (BCA) policies.
Many organizations are considering their own institutional stances on this emerging, complex policy landscape. We hope you will join us over the next few months as we will bring together a broad set of stakeholders to learn more about BCA policy, examine design options, and help us all develop a clearer view of the principles that should guide policy development.
---
This initial meeting will serve as a primer for anyone who plays a role in shaping organizational views towards trade policies (from policy to government affairs, tax, sustainability, or some other department).
AGENDA
9:15am
Welcome and Stage-Setting
Greg Bertelsen, CEO, Climate Leadership Council
9:30am
Understanding the Current Policy Landscape
EU's Carbon Border Adjustment Mechanism and Other International Actions
Dr. Michael Mehling, Deputy Director, MIT Center for Energy and Environmental Policy Research and Policy Advisor, Center for Climate and Trade
Global Arrangement on Sustainable Steel and Aluminum (GASSA)
Matt Porterfield, Vice President, Policy and Research, Climate Leadership Council
Climate Clubs
10:15am
What's Next on Capitol Hill
Anna Yelverton, Deputy Legislative Director, Office of Senator Chris Coons (D-DE)
10:45am
BCA Concepts Review, Discussion, and Input
Facilitated by Greg Bertelsen
11:00am
Meeting Adjourns
---
REGISTER
---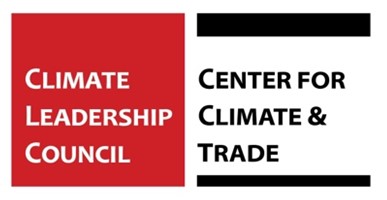 ---
THE CASE FOR CLIMATE AND TRADE
---
Tuesday, May 10, 2022
Program: 3:00-5:00pm ET
Reception: 5:00-6:00pm ET
Location: Capital Hilton Hotel, South American Ballrooms A&B, 1001 16th Street, NW, Washington, DC
We are at a turning point in the global effort to address climate change: policymakers around the world are simultaneously exploring how to leverage global trade to achieve faster decarbonization. For the first time, major economies are actively developing climate and trade policies that bolster their industries and workers, strengthen their strategic position, enhance cooperation with allies, and lower global emissions.
A quarter of emissions are embedded in globally traded goods, yet our trade system places no value on lowering emissions. In fact, it often favors the lowest-cost producers and regions that are the most carbon-intensive. And as Russia's invasion of Ukraine has underscored, today's trade relationships have emboldened aggressors, who also happen to be the worst environmental performers.
As impatience mounts with the slow pace of global decarbonization, these driving forces are creating an imperative to merge climate and trade. Join us for a discussion of this new paradigm for climate action and the opportunities it offers the U.S. and its allies.
---
AGENDA
---
3:00pm – Welcome and Overview
A View from the House
Leveraging Global Trade: The New Paradigm for Climate Action
Greta Peisch, general counsel, United States Trade Representative
Report: The Case for Climate and Trade
4:00pm – Why the Climate-Trade Nexus Matters: Opportunities for U.S. Leadership
Ambassador Charlene Barshefsky, former United States Trade Representative for President Clinton
Nigel Purvis, former deputy assistant secretary of state for oceans, environment, and science and founding CEO of Climate Advisers
Jennifer Hillman, former commissioner at the United States International Trade Commission and former member of the World Trade Organization Appellate Body
Moderator: Catrina Rorke
5:00pm – Reception
---